BOSP-L Multistage centrifugal pump
BOSP-L Multistage centrifugal pump is a new design of BOAO company, a special design has impeller and shaft sleeve are forged integrally, and directly installed on the output shaft of the motor.
Advantage: high concentricity of shaft, strong rigidity, small vibration and prolonged service lifte of mechanical seal.
Disadvantage : only suitable for small power ,the maximum power rate is 2.2kw.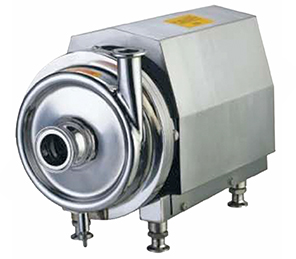 MATERIALS
| | |
| --- | --- |
| Parts in contact with pumped media | AISI 316L or 304 |
| Other parts in stainless steel | AISI 304 |
| Gaskets (standard) | EPDM (FDA) |
| Mechanical seal (standard) | graphite/Sic/EPDM |
| Inside surface finishing | Ra < 0.4 um. |
| Outside surface finishing | Mirror polished |
APPLICATION
BOSP centrifugal pump is a sanitary centrifugal pump that meets the highest sanitary requirements for use in the food-processing and pharmaceutical,dairy,milk,bear industries.
Some of its uses include processes in the brewing, dairies and beverage industries in general, and with the appropriate options it can also be used in complex applications such as evaporators, concentrators, distillation towers, decanting of syrups, and purified-water loops in the pharmaceutical industry.