Modern Workhouse High Speed PVC Rolling Doors Aluminum Frame Work On Machine
| | | | |
| --- | --- | --- | --- |
| Product Name: | High Speed PVC Door | Application: | Using For Outside And Safe Application |
| Thickness Of Curtain: | 1.5mm Weaved Fabric | Ambient Temperature: | ≥0 ℃ |
| Opening Speed: | 1.5m/s | Closing Speed: | 1.0m/s |
| Standard Frame: | 304 Stainless Steel | Model: | Inside Door |
Light Barrier Smooth Operating High Speed PVC Rolling Doors Aluminum Frame Work On Machine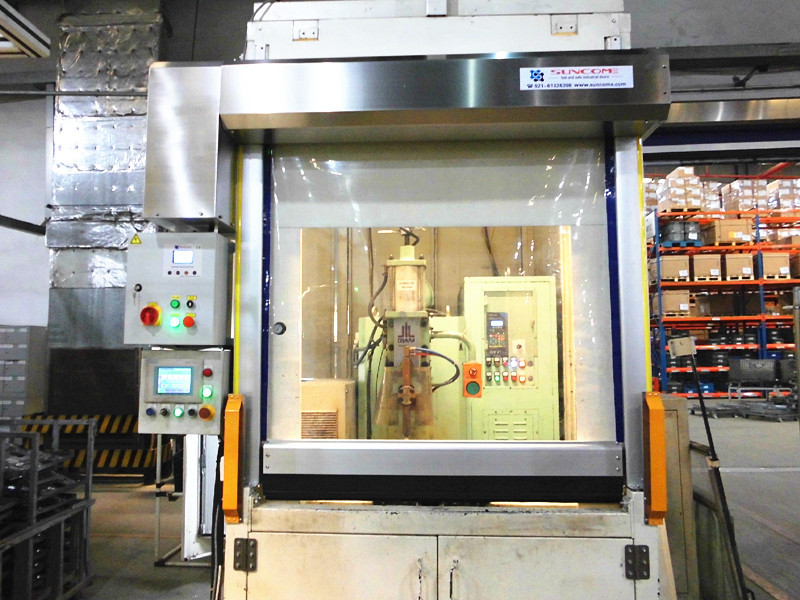 SPECIFICATIONS
In the logistics process of the protection of the production environment and safety or the passageway in the
modern workhouse and architecture, H-1500 high speed door is the best solution to meet the demand.
Smooth operating during the whole processing.
More durable used by more  thicker curtain weaven fiber .
Elegent appreance.
Curtain Color

Grey, White,Red

Anti wind bar

No anti wind bar

Power supply

AC 220V-240V, Single-Three Phrase, 50HZ

Temperature

 -7 to 65 Celsius degree

Normal Working

 -5 to 65 Celsius degree

Standard Motor Position

 Left

Installation Base

 Concrete,Panel, Brick,Steel Structure.

Installation Space

≥600mm above the door
≥600mm for motor side
≥200mm for non-motor side
≥800mm in front of the door

Using Area

For Production Line
Technical Parameter for speed door
Max Size:3500mm(W)*3500mm(H)
Opening Speed:1.5m/s
Closing Speed:1.0m/s
Wind load Max:10m/s
Mechanical Unit
Frame:304 Stainless Steel/Aluminum
Thickness of frame:2.0mm Stainless Steel/Galvanized Steel
Thickness of shaft cover:1.5mm 304 Stainless Steel/Galvanized Steel
Motor cover:Yes
Frame Size:100mm*60mm
Control Unit
Control system
S150 FU Micro-processor
English Man-Machine Interface
Self Trouble-Shooting Recognizing system
Bigger LED Screen
Control Box Size:320 X 400 X 210 mm
Driving System
Feature:Absolutely Encoder
Driving Unit Brand:ABB Motor / Yaskawa Frequent Convert
Activation System
Open and Close the door:
Radar
Induction Loop
Remote
Card Sensor
Pull Cord
Push Button
Touching Panel for Cleaning Room
Central-Computer Controlling
Safety System
Safe Equipment:
Beep
Anti-wind Bar
Traffic Light
Wireless safety Edge
Built-in Photo Cell
Emergency Handle
Shoulder Protection