Diesel Portable Self Priming Pumps
The  SuperBetsy™ is the ideal portable diesel engine driven pump range.  
Comprised of a Hidrostal end suction pump with solids handling capabilities, viscous handling properties and high hydraulic efficiencies, the Betsy far outclasses rivals when pumping raw and untreated sewage water.  Equipped with the Hidrostal screw centrifugal impeller and the BetsyPrime vacuum system the pump unit is an impressive force in the pumping of sewage water and associated sludges.
The Betsy features unmatched solids handling combined with the a highly efficient impeller that tranlates to you bottom line with less diesel fuel usage and longer run times between filling.
The design principle behind the Betsy range of diesel pumpsets is to offer the user the most efficient cost effective method of transferring liquor whilst creating the minimum environmental disturbance in terms of noise, fuel usage, emissions and risk of pollution.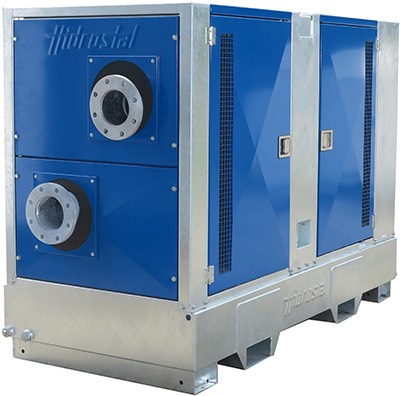 DETAILS
The Betsy if particularly suited for the following applications:

Dewatering

River/Creek/Lake Drainage

Lift Station Redundancy

Pump Station Bypass

Well Pointing

Sewer Bypass

Bentonite Slurries

Flood Control/Emergency