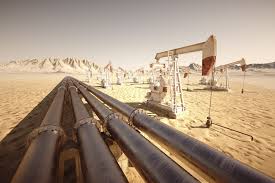 The global artificial lift systems market was valued at $8.1 billion in 2018 and is anticipated to expand at a compound annual growth rate (CAGR) of 5 percent during the forecast period of 2019 to 2027, according to a study from Transparency Market Research.
The rise in the number of mature fields and aging oil and gas wells is estimated to boost the demand for artificial lift systems during the forecast period. Oil and gas production has increased in aging fields across the globe. As a result, the production output of these fields is gradually decreasing, owing to the decline in reservoir pressure. In addition, the artificial lift systems market in Middle East and Africa is likely to expand at a substantial pace in the near future, led by the increase in number of mature fields in the region.
Artificial lift systems are deployed in these fields to ramp up the production output. These systems not only help increase reservoir production, but also improve the recovery rate of crude oil and natural gas from these reservoirs.

However, volatility in prices of oil and rise in shift toward environmentally friendly technologies, such as electric vehicles, are likely to restrain the artificial lift systems market during the forecast period. Volatility in oil prices can significantly affect investments in the upstream sector of the industry. This, in turn, is projected to hamper the demand for artificial lift systems.